SWIMMING AGAINST THE TIDE – Part 2
"George Orwell's novel 1984 brilliantly expresses how human beings may be induced to sacrifice everything they hold dear and true—including their sense of self—for the sake of being loved and approved of by someone in a position of authority." Bessel Van Der Kolk, MD.
Hello Dear Reader!
PART TWO
Despite being aware of alternative medical and scientific viewpoints, governments, our government included, have failed to ensure an open and full discussion of the pros and cons of alternative ways of managing the pandemic.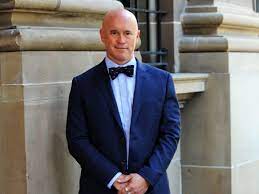 I do agree with scientists and doctors who note that early treatment  with repurposed drugs has a superior risk-benefit for all ages compared to the vaccines. There would be no reason for people to die from the virus if they had early treatment at the outset. Such treatment is safer and more effective than any vaccine released so far.
Dr. Murray believes that the best approach for putting the pandemic behind us is by focusing on supporting natural immunity to the virus.
He points out that "healthy people with strong immune function generally experience no symptoms or mild symptoms."
Ne notes that at this time (summer of '21) the "virus is just not that lethal in people with a healthy immune system without the comorbidities linked to poor outcomes– like obesity, type 2 diabetes, high blood pressure, etc."
Dr. Murray also believes that the real "misinformation" was the narrative that only a vaccine would save us.
He notes, "we could have saved a lot of people's lives by focusing on helping them enhance their immune function with diet, lifestyle and proper use of dietary supplements, especially vitamin D3."
There is much data to support Dr. Murray's opinion. He has created a protocol of about seven items which I, myself, have followed and recommended for friends and family during this time. They include vitamins (multiple, A, C), Zinc, Selenium, NAC, Melatonin and particularly Vitamin D3 and Quercitin (preferably LipoMicel Matrix).
He adds that statistical evidence shows that natural immunity to Covid from a previous infection is advantageous to immunity by any of the current vaccines.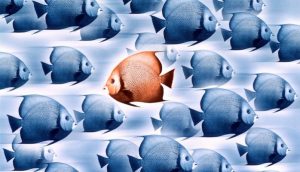 ABRIDGED REFERENCES
Robert Wallace Malone, M.D. https://www.rwmalonemd.com/news
Michael T. Murray, N.D.  https://doctormurray.com/
Tialsite news: Covid 19 Assembly, UK August 22, 2021
.facebook.com videos with Dr. Robert Malone and  Dr. Erin Stair
Patrick Gentempo- Covid Revealed
David Martin-"Lizards Eat Butterflies"